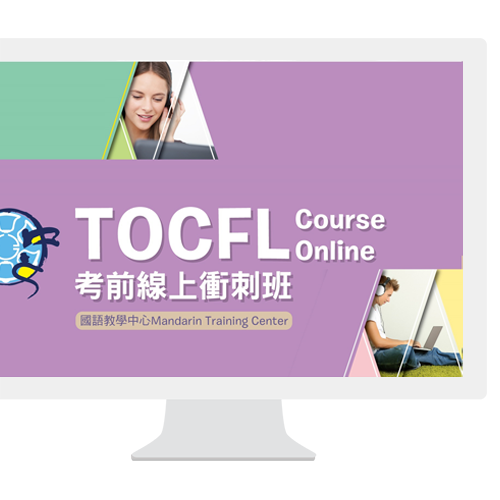 2018 TOCFL Course Online
MTC Online aim to help students preparing the TOCFL, and invites the writers of the TOCFL handbooks to give the class.


Features
Teachers are familiar with the test format and are able to hold a mock examination during the courses.
We invited the writers and the editors of TOCFL handbooks to be our Teachers.
The course is totally real time (not asynchronous online video class) and highly interacts with our teachers.
Application Dates and Class time(showed as Taiwan time)
Application deadline: June 25, 2018.
Class time: July 2nd~23rd, 14:20~16:10 (for Band A); 16:20~18:10 (for Band B),every Monday, Wednesday and Friday.
2 hours per session, and 10 sessions in total.
Download Brochure
Người việt nam