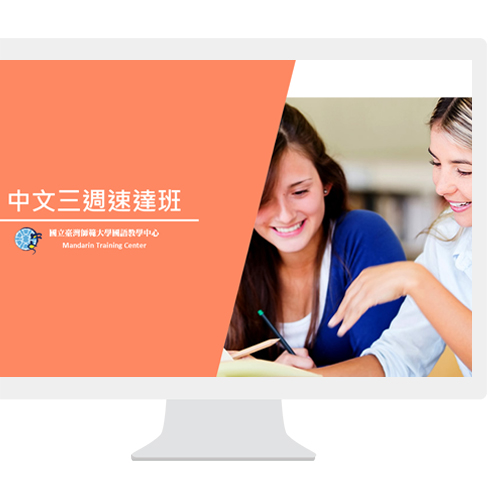 3 Weeks Express Program (Summer Course)
3 Weeks Express Program online courses with a small class system, each student can get the full opportunity practicing speaking during the class.
This class is 3 classes per day (50-minute class with a 10-minute break), from Monday to Friday, 15 hours per week.
The contents of the class emphasize everyday conversation so that students can apply it immediately in their daily lives and enjoy Chinese.
| | COURSE INFORMATION |
| --- | --- |
| Application Period | 2022/4/1~2022/5/27 |
| Payment Period | 2022/5/30~2022/6/3 |
| Class Period | 2022/8/8~2022/8/26 |
| Class Time | 8:00 A.M.-11:00 A.M. Taiwan TimeThis class is 3 classes per day (50-minute class with a 10-minute break), from Monday to Friday, 15 hours per week. |
| Each Class | Approximately 6 to 10 students |
| Number of Applicants Online | Approximately 30 people |
| Student Eligibility Adults Ages | 18 to 75 |
| Tuition | NT$20,000 |